Story of Yellow Yarn, in Pictures

1. Our tale begins in Germany in a yarn shoppe. A little backround shot of us in Germany (we didn't think to take a picture of the actual yarn shoppe) involving all active members, melanie, myself and lissa who you can't see because she is taking the picture.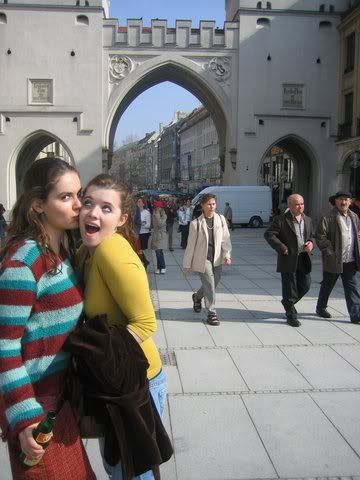 2. Becomes tassles for a scarf for a Mr. D. Orkin.



3. In final gasps, is used as practice yarn for Hanna's first knitting attempt, a scarf turned do rag.




The End.