So ive learned how to make tight hats in little to no time at all.  i bust these things out like it aint no thang.  here are some pictures to prove their dankness: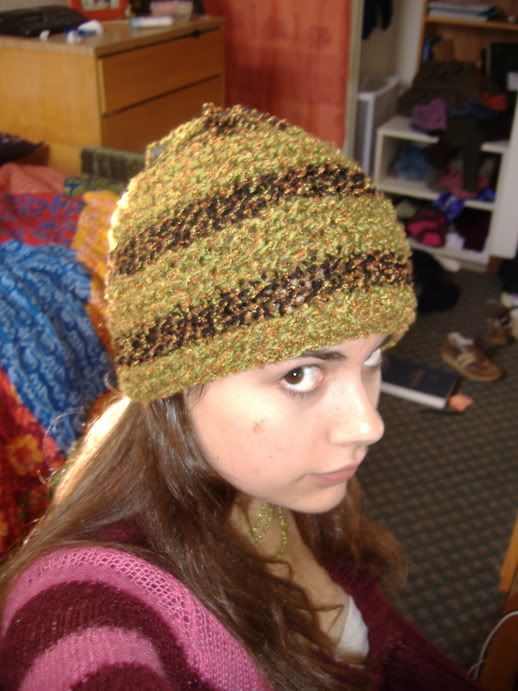 The hat i made last night.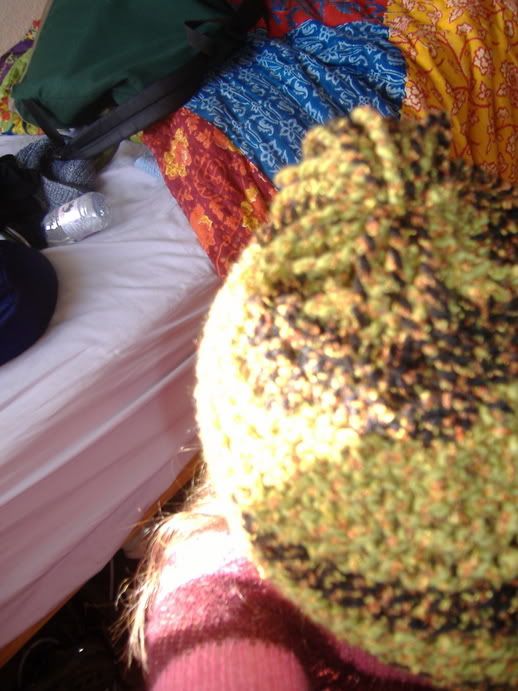 it has tassles!
Kiki in another hat i made. Anyway these hats are easy to make, but i wont bother explaining since lizzy already figured it out and shes the other one who reads this probably.